Chase DeRousse is the Vice President of Painting at Major Painting and strives to deliver quality craftsmanship coupled with superior customer service, creating a unique and pleasant experience for all Major Painting customers, no matter the size of the project. Chase also holds an active Class A General Contracting License.
Chase has won multiple accolades recognizing his leadership and excellence in the painting industry including awards from the Painting Contractor Association (PCA), Business Owners and Managers Association (BOMA), and Institute of Real Estate Management (IREM).
About Chase DeRousse
The apple doesn't fall far from the tree. Similar to his father, from a young age Chase always had a passion for quality work and entrepreneurship. Unlike most teenagers, before Chase could even drive, he convinced his dad to invest in him to create a lawn care business. During his high school years, Chase dedicated nearly all of his time outside of school and sports towards learning everything he could about the lawn care trade. By the time Chase was a senior in high school, he built Major Lawn Care up to 100 accounts. Chase proceeded to manage and service these accounts throughout his 4 years of college as well. Upon graduating from the University of Missouri – Columbia, he then passed the company to his three younger brothers who owned and operated it until they graduated college as well.
A History of Ambition
Chase's first business success inspired him to take the next step in his business journey by attending the University of Missouri where he graduated Cum Laude in Finance with an emphasis in Commercial Real Estate and minor in Entrepreneurship through the Robert J. Trulaske, Sr. College of Business. While at Mizzou, Chase also was very involved with his Fraternity, Phi Kappa Theta, serving in many leadership roles including, President. During college, Chase was still managing his lawn business in Kansas City and going back on weekends as needed to ensure his clients were properly served.
Upon graduating, Chase was convinced that small business and entrepreneurship was the path he wanted to pursue. While his father, a Commercial Painting Contractor, wanted to see his sons pursue something outside of his business, Chase was determined to join forces with him and convinced him to allow him a spot in the organization. Chase entered the business with minimal knowledge of the Painting industry, learned fast, pushed hard, and has helped grow the business every year since his arrival in 2015.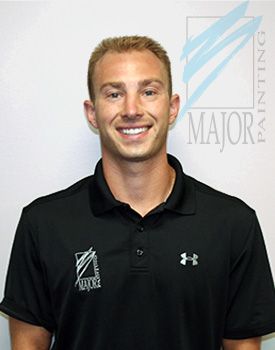 ---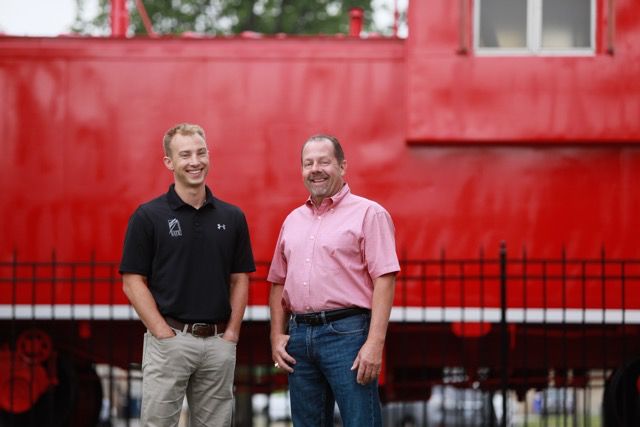 Chase DeRousse and Steve DeRousse
The Pursuit of Excellence
Since joining Major Painting in 2015, Chase helped evolve the business in just about every aspect with the intentions of creating the most enjoyable painting experience for the client! Sophistication and improvements were implemented via business systems and processes, client development and retention, employee development and retention, bringing new services online, as well as many other initiatives to hone the efficiencies of the business as well as enhance the client experience.
Alongside Chase's improvements and leadership, Major Painting has received the following industry recognitions:
2020 Painting Contractor Association - Best Commercial Project - View Project Highlights Video
2020 Building Owners and Managers Association of KC - Member Excellence Award
2021 Institute of Real Estate Management - Industry Painter of the Year
Outside of Major Painting, Chase is also very involved in the following organizations.
Institute of Real Estate Management of Kansas City (IREM) – Committee Member
Building Owners and Manager Association of Kansas City (BOMA) – Committee Member
PCA Commercial Forum - Director
Helzberg Entrepreneurial Mentoring Program – 2018 Mentee, 2022 Fellow
Connect with Chase DeRousse
Do you have an upcoming commercial or residential painting or remodel project in the Kansas City area? Chase would love to chat with you about your upcoming project to see if Major Painting can be of assistance.