About Kansas City's Favorite Painting Company
In 1983, Steve DeRousse made the life changing decision to attend The University of Missouri- Kansas City in order to pursue an Accounting degree. Like most college kids, Steve DeRousse knew he needed a way to pay his way through UMKC. So, he did what he knew how to do best: paint houses. And now, what started as a way to pay for college tuition has turned into one of Kansas City's most trusted professional painting companies: Major Painting.
Starting Young
As a high school teenager, Steve started putting his entrepreneurial skills to work in the early 1980s, by starting a neighborhood lawn mowing company. One summer, however, Kansas City experienced a drought that left Steve with little to no work. In order to supplement his income, he painted his family's home for his father. When a neighbor saw the quality of work Steve turned in, they hired him to paint their house as well. Soon, Steve found himself with a growing list of projects—one that kept him busy for the remainder of his high school and college career.
Beginnings of a Painting Company
With his degree in hand and what was already a thriving painting business, Steve officially founded Major Painting in 1988. He combined his education with his trade and began serving residents of Kansas City by improving their surroundings through fresh coats of paint. As the business grew, Steve began expanding and currently employs over 25 field painters and carpenters. With his expanded list of painting and carpentry experts, Steve and Major Painting are now focused on serving both commercial and residential customers, some of which have included The Kaufmann Foundation, Cosentino's Price Choppers, US Bank, and many other corporate and local businesses.
Your Professional Painting Company
As an industry professional, Steve is committed to excellence in his field. While there are more than 3,000 painters in the KC metro area, less than 10% are involved in the industry's national organization, the Painting Contractors Association (PCA), and Major Painting is the only Painting Contractor in Kansas City to be a member of the Painting and Decorating Contractors Commercial Forum. Not only is Steve and the leadership team active members of PCA, Steve and Chase have also served in leadership positions for the associations. In 2011, Steve served as the local chapter's PCA President, and Chase currently is a Director on the Commercial Forum Board. Major Painting's leadership team attends the national PCA convention as well as the Commercial Forum every year to learn about the latest technology, trends, and products. As a result, Major Painting provides our clients with the best service and quality possible. Major Painting is also a member of the Institute of Real Estate Management of Kansas City (IREM), the Building Owners and Managers Association of Kansas City (BOMA), and the Lee's Summit Chamber of Commerce.
Meet Our Leadership Team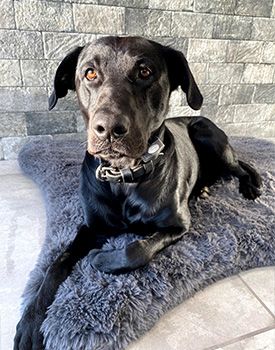 Major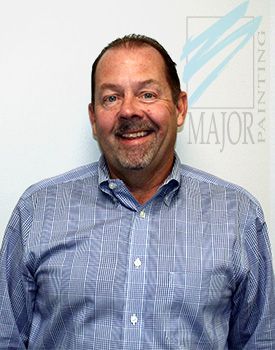 Steve DeRousse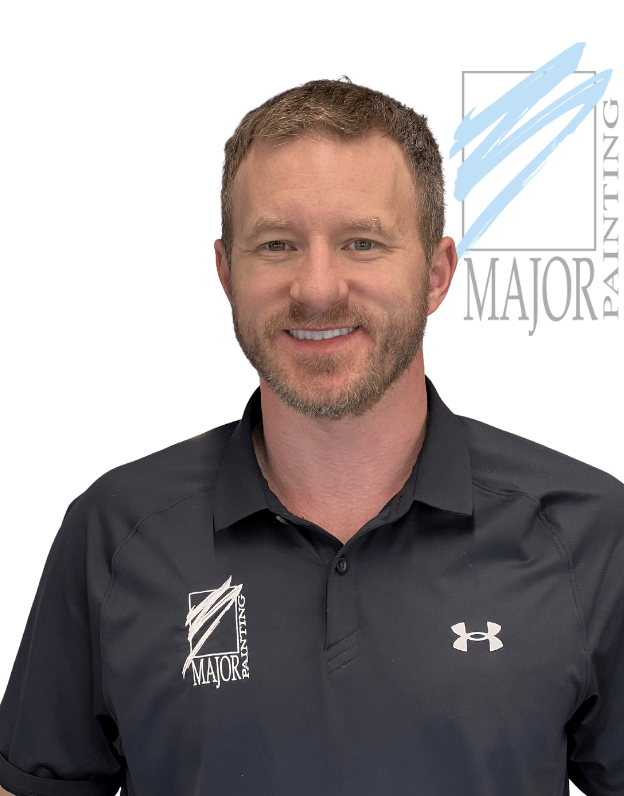 Kyle Harter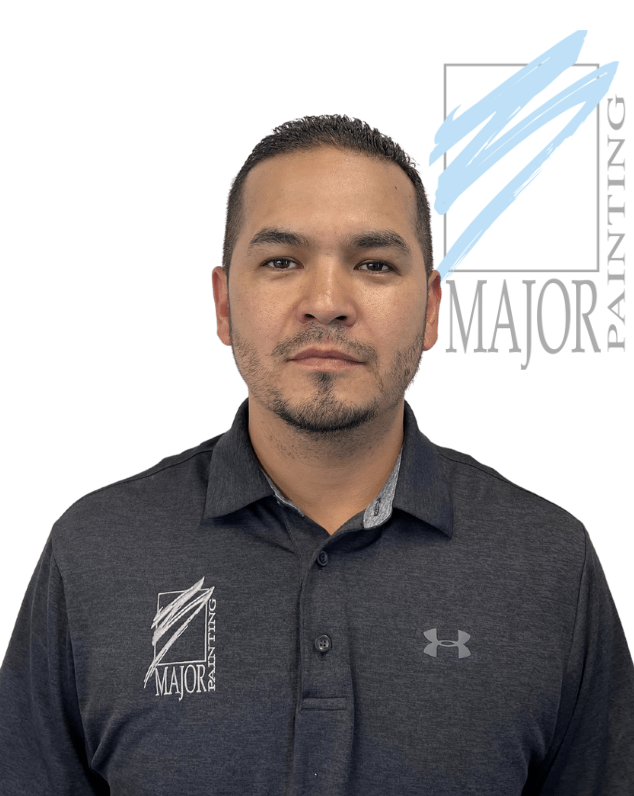 Pedro Hernandez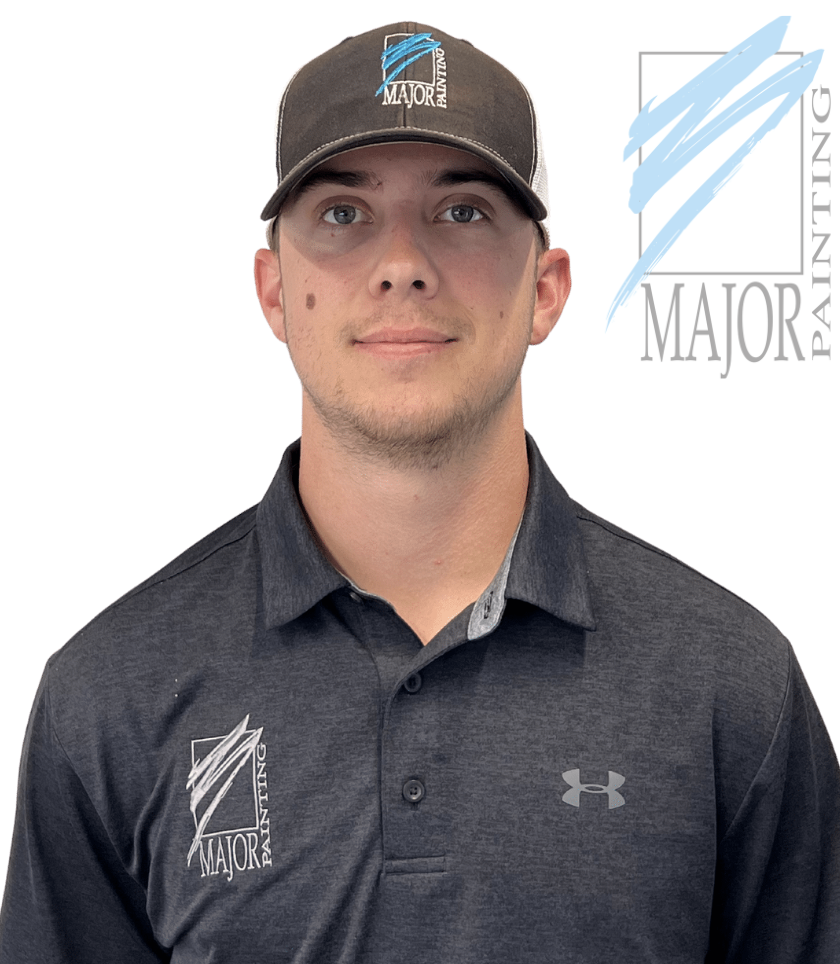 Jacob Jonusas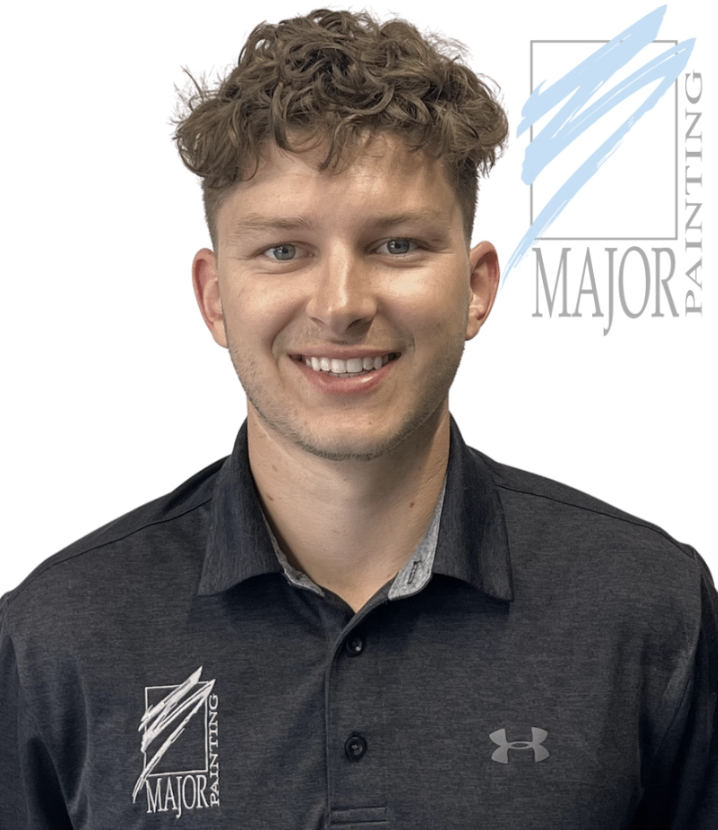 Cole DeRousse
Commercial & Residential Painting Company
For Steve DeRousse and the Major Painting team, the business' mission is to improve the environment and community in which we serve and reside. Major Painting believes that a simple coat of paint can make a world of difference, and we enjoy putting our skills to work for both commercial and residential customers who trust Major Painting with their projects.
Want to Know Us Even Better?
If you would like to learn more about what drives our team's dedication to quality and service, check out our deeply rooted mission and values.
Service Areas in Kansas City
Major Painting serves residential and commercial customers across the Kansas City metro area. If you are in need of painting, caulking, office remodel, or other related services, contact us for more details! Check out some of our key service locations below: