Coating Excellence Since 1988
Coating Excellence Since 1988
35
+

Years in Business in Kansas City
35
+

Skilled Painters and Carpenters
18500
+

Projects in Kansas City Completed
100
%

of Foreman with Safety and Aerial Lift Certifications
Our Painting and Carpentry Services
Kansas City Award-Winning Painting Company
Major Painting is an award-winning commercial and residential painting and carpentry company in Kansas City. Check out our most recent award below:

Residential and Commercial Painters Serving Lee's Summit and Kansas City
Since Major Painting's founding in 1988, the goal has been to deliver outstanding craftsmanship paired with superior customer service to all customers. By successfully doing so, our painting company has established itself as one of the top-rated painting contractors in the Kansas City Metro, focusing and specializing in painting and carpentry services for commercial clients. Currently, Major Painting is headquartered at our two 5,000 square foot facilities in Lee's Summit, MO, and we focus on employing full-time, in-house, experienced carpenters and painters.
With a staff comprised of not only painters, but carpenters as well, our painting company is equipped to handle any commercial painting, floor coatings, sealants, or office remodel needs within the Kansas City metropolitan area.
Why Choose Our Lee's Summit Painting and Carpentry Company?
At Major Painting, our prime focus is providing excellent customer service to all clients, no matter the size. Headquartered in Lee's Summit, MO, our painting company specializes in commercial interior and exterior coating services. With over 35 years in the business, our commercial painters have set themselves apart from the local, average painting company by taking pride not only in our craftsmanship but by developing lasting relationships with our customers. Many of our customers have been loyal to our painting company for 20 years or more, making it a testament to our values as well as our commitment to our clients.
But don't take our word for it! Instead, check out what our customers have to say about working with Major Painting.
Commercial Services Performed by Our Team of Painters and Carpenters
You will likely notice that our commercial services extend much further than just a coat of paint. Our goal is to both protect your commercial building and make it shine as an excellent, quality representation of your organization. We offer the following commercial painting and carpentry services to our clients throughout Lee's Summit and across the Kansas City metro area:
Commercial Service Area
Though our team of painting, flooring, and carpentry experts are headquartered in Lee's Summit, we work on commercial projects all over the Kansas City metro. The following are a few of our core service areas:
Types of Commercial Buildings We Serve with Painting, Flooring, and Carpentry Services
At Major Painting, we recognize that each type of commercial building has its own specific needs and goals. Our team of expert commercial painters and carpenters are proud to provide painting, flooring, and carpentry services to various types of commercial buildings throughout Lee's Summit and the greater Kansas City area. Types of commercial buildings we serve include:
Residential Services Performed by Our Team of Residential Painters and Carpenters in Lee's Summit
While we offer commercial services to customers throughout the Kansas City metro, we exclusively offer our residential services to Lee's Summit customers only. The following are our residential painting and carpentry services: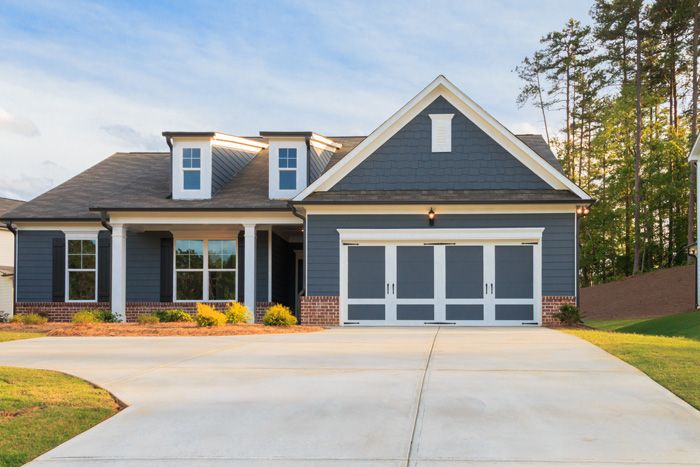 Latest Posts from Our Blog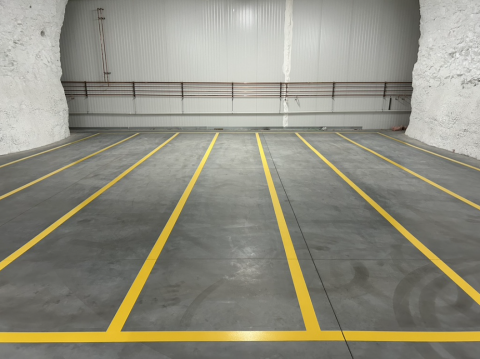 Line striping is an essential part of maintaining a safe and functional warehouse. It provides clear, visible markings for traffic flow, storage designation, inventory management, and other critical areas. This aids in preventing accidents and improving overall organization. For property and facility managers, choosing the right line striping materials can be a challenge. There are a va...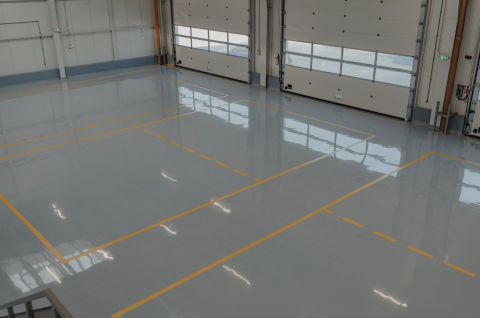 Epoxy flooring is a popular flooring solution for large-scale commercial and industrial projects. It offers a range of benefits. Some benefits are durability, slip resistance, and an attractive finish. However, for property managers overseeing large-scale epoxy floor projects, it's essential to have a clear understanding of the key considerations involved. Here are six things you should know befor...
Contact Our Painters and Carpentry Contractors in Lee's Summit and Kansas City
As your painting contractor, our mission is to provide the highest quality of craftsmanship in our industry, paired with unparalleled customer service, integrity, and reliability to all clients. We believe this formula leads to happy clients and personal, long-lasting relationships! If you have commercial or residential painting or carpentry needs in the greater Kansas City area, contact our painting company today to get started on the road to a safe, beautiful, cost-efficient building or home!