Epoxy Garage Flooring Installation
When your garage doors are up, your garage space becomes the welcoming handshake to neighbors and visitors. We have all seen cases where a dark and dingy garage interior can detract from a home's beauty. What better way to complement a fresh coat of wall paint performed by Major Painting than protecting and beautifying the floor in your garage.
As a residential flooring contractor, we have applications that can be prepared and completed in as little as a day. Whether you want a full flake epoxy system or a couple solid colors to represent your alma mater, we can accomplish your goal and add beauty and protection to your garage floor.
Our Garage Flooring Services
Our Process for Installing New Garage Flooring
The following is our process for our garage flooring projects:
Measure your garage floor for moisture to ensure that the specified application will perform properly.

Professionally prepare your floors with mechanical walk behind grinders and hand tools.

Repair your concrete if there is any spalling or cracking.

Apply a primer coat to protect against moisture.

Apply a base coat for added adhesion.

Apply the final protective finish coat which is typically a form of Urethane or Polyaspartic.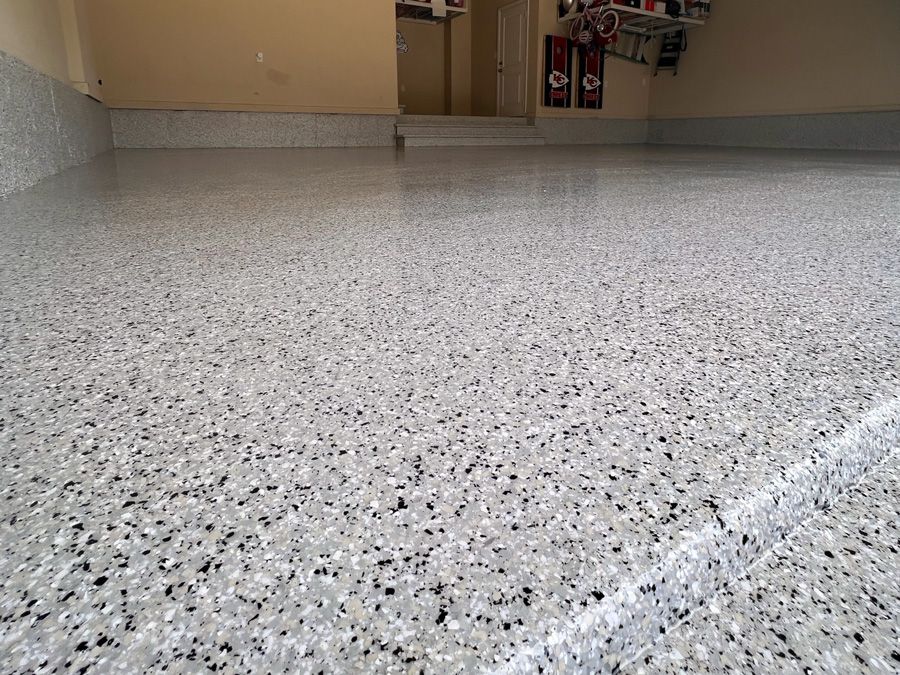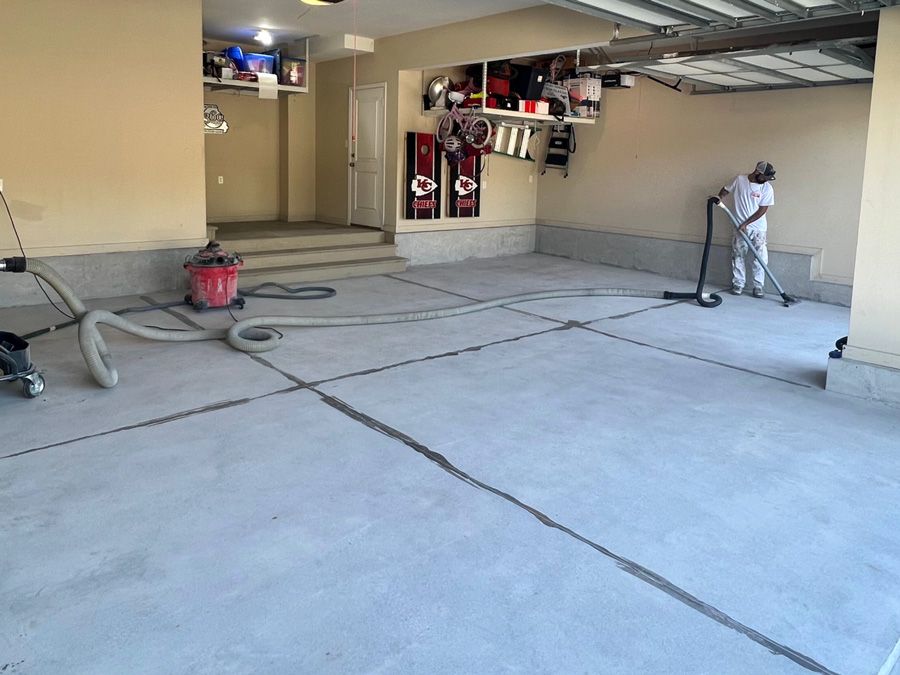 Our Garage Flooring Process
Residential Garage Flooring FAQs
Contact Our Residential Garage Flooring Company
Would you like to get a quote for enhancing your garage flooring? We would love to serve you!
Contact our garage flooring experts today for a free quote.