Advantages of Wallpaper and Vinyl Wallcoverings
For many years, wallpaper and vinyl wall coverings have been popular in residential homes as well as commercial buildings. There are many advantages to wallpaper and vinyl wallcoverings including a wide variety of styles available, overall durability, washable nature, as well as their ability to hide imperfections in the sheetrock. While all of these are great benefits, there are also a handful of disadvantages to wall coverings.
Disadvantages of Wallpaper and Vinyl Wallcoverings
The biggest downside for most homeowners and businesses is the wallcovering style becomes obsolete in 5-10 years after installation. Additionally, wallpaper can be hard to maintain as the edges and seams notoriously come loose and peel. Wallpaper is tricky long-term as well since wallpaper can be very difficult and messy to remove.
At Major Painting, we believe the largest disadvantage of wallpaper and vinyl wall coverings is something many aren't aware of - mold and mildew - which can often be found behind the wall covering. Mold and mildew frequently reside behind wall coverings due to moisture intrusion between the wallcovering and sheetrock and having no way to escape. The wallcovering does not usually reveal these mold or mildew areas in an obvious manner due to the stain blocking and durability of the wall covering.
Why Your Wallpaper Should Be Removed
After removing thousands of square feet of wallpaper and vinyl wallcoverings over the last decade, Major Painting has come to realize the largest benefit to wallpaper removal is the improved air quality due moisture no longer being trapped behind wallcoverings!
Whether you're looking to improve aesthetics, air quality or anything in between, you may be interested in removing your wallcovering at some point. It's very important to understand that removing wallpaper can be a very challenging and tedious process. We recommend you consult with an experienced professional at the very least and consider contracting this work to a qualified contractor.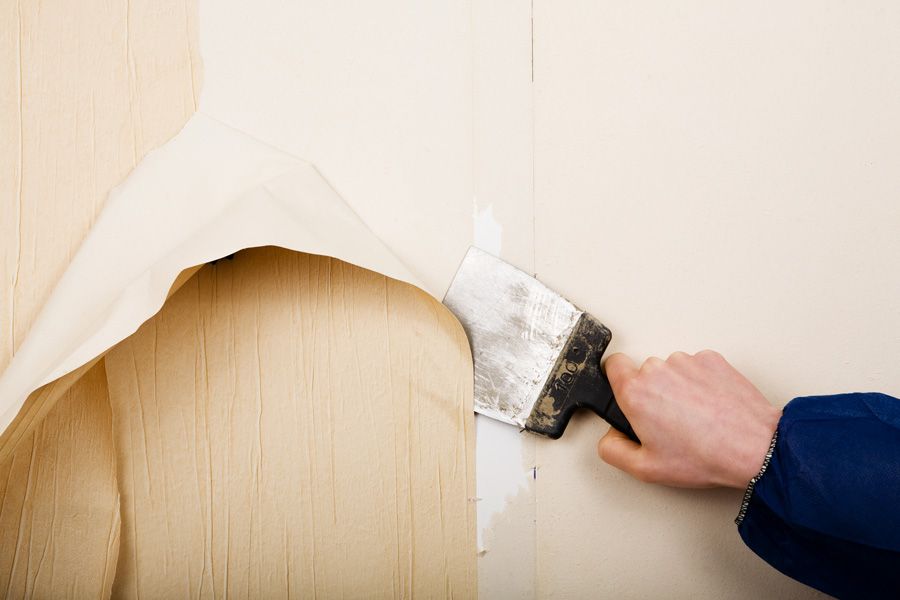 Our Wallpaper Removal Method for Best Results
After years of experience and tens of thousands of square feet of wallpaper and vinyl wall covering removal, we can say there is one ideal method we recommend to yield "like new" walls. It seems every contractor has their own method to the wallcovering removal madness. Some competitors may even say Major Painting's method is extensive and tedious due to the preparation required, but what we can guarantee is your walls will look like new when this method is executed correctly.
Wallpaper Removal Methodology
Start Your Wallpaper Removal Project
Keep in mind, wallpaper removal is a delicate process that benefits greatly from a trained expert. If you're interested in professionally removing your wallpaper from your commercial building, please don't hesitate to contact the team at Major Painting to setup a time to review your project.
The team at Major Painting would be happy to consult with you and provide an estimate to complete your project!