When it comes to your commercial building, a quality paint job and structurally sound substrate is essential in keeping your building safe, durable, and appealing to customers. In order to keep your commercial building in great condition and continuously serve an excellent first impression for customers, identifying, repairing, and preventing wood rot is crucial.
Causes of Wood Rot on Commercial Buildings
Simply put, wood rot is caused by the combination of moisture and other elements, resulting in the presence of fungi spores, which break down wood and potentially cause extensive damage to structures.
At Major Painting, our commercial carpentry contractors find the most common reason for pre-mature wood rot is water exposure and, more specifically, water drainage issues. While warmth, oxygen, and water are all elements that need to be present for the fungi spores to live and thrive, poor water drainage is the common culprit for wood rot and decay on commercial buildings.
How to Identify Wood Rot on Your Commercial Building
The first step to identifying wood rot around a commercial building starts with performing a ground level inspection, or what we call, the eye test. Look for any discoloration, softness, or abnormalities in the wood siding or trim. If your commercial building shows a large number of areas of wood rot from a ground level inspection, there's a good chance more areas are present, and a further investigation may be required.
If you're only after repairing bad areas and specifically repainting those areas, we recommend diligently looking over your building using a ladder and performing the touch test. Simply press on suspect areas that look like they may have characteristics of wood rot to see if they're structurally sound.
If you do plan to paint your building after completing repairs, we recommend the pressure washing method, which should be completed prior to starting any exterior painting job. Pressure washing every square inch of your commercial building not only cleans the substrate and prepares it for paint, it also applies pressure, ensuring your building is structurally sound and often reveals areas of soft wood that you may otherwise miss when just performing an eye or touch test.
At Major Painting, our expert commercial carpenters diligently pressure wash all buildings to ensure great paint adhesion and integrity of the coating, as well as find all areas of wood rot that may be hidden from the ground level eye test.
How to Prevent Wood Rot

A few quick tips on how to prevent wood rot from occurring on your commercial building include:
Ensure Your Commercial Building is Properly Sealed
The most important action you can take to help prevent future wood rot is to ensure your commercial building is properly caulked and painted. At Major Painting, we offer commercial caulking services to help fill holes and seal expansion joints, preventing water penetration and damage, while also ensuring your building can expand and contract as needed with the atmosphere. After ensuring your building is airtight, we will then apply paint to create a uniform barrier protecting the substrate from the elements.
Ensure Your Drainage is Working Properly
Another common cause of wood rot on commercial buildings is due to malfunctioning downspouts and guttering. The most common repair we find when it comes to poor drainage is the fascia boards at the gutter corner miter. What commonly happens is the gutter corner, where the gutters are connected to each other, start to fail and leak. The leaking of water over time, directly onto the fascia boards behind them inevitably creates wood rot. Therefore, it's very important to inspect your building's gutters and downspouts to make sure they're working properly as well as any other drainage systems that may be unique to your commercial building.
Our Commercial Wood Rot Repair Services in Lee's Summit, MO
In order to preserve the life and structural soundness of your commercial building, as well as ensure an attractive exterior, wood rot repair is critical.
At Major Painting, our carpentry contractors are happy to serve commercial building owners throughout Kansas City and the surrounding metro area, providing expert wood rot repair and prevention measures for all types of commercial buildings. To learn more about our services, or for a free estimate on wood rot repair in Kansas City, contact our expert commercial carpenters and painters today!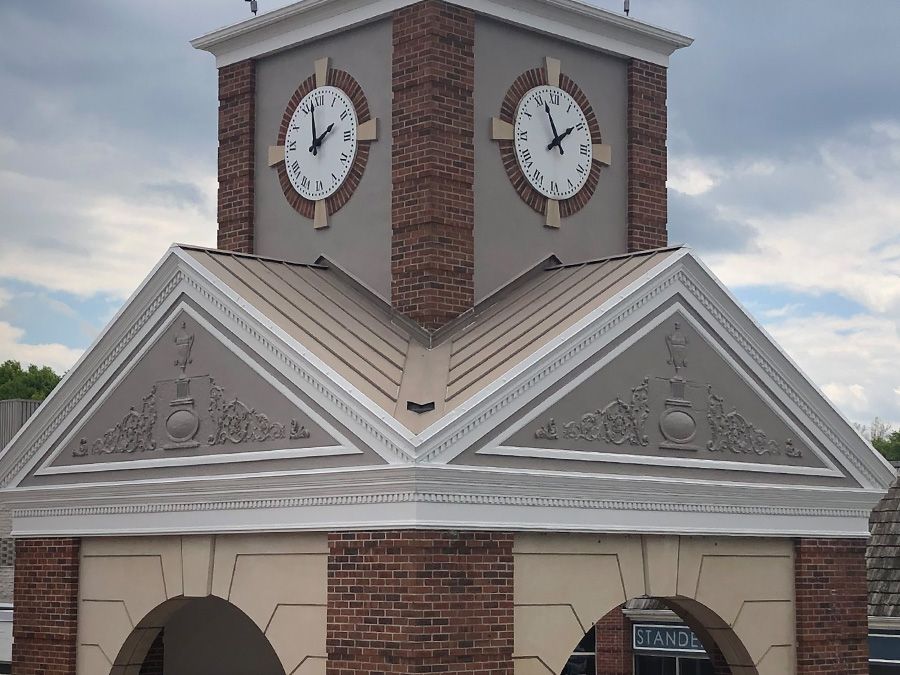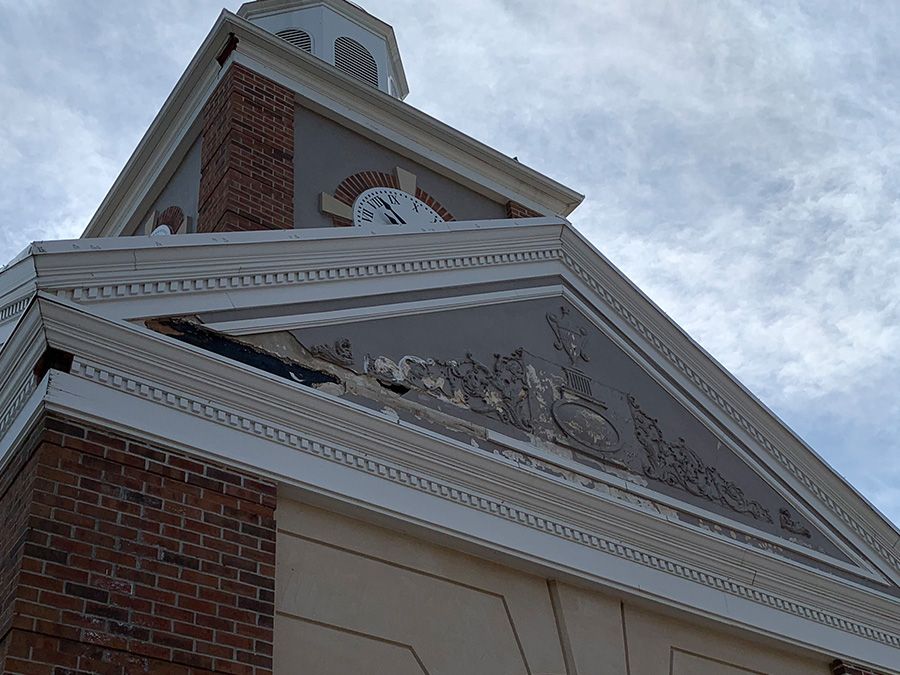 Our Wood Rot Repair Services
Commercial Wood Rot Repair Frequently Asked Questions (FAQ)