At Major Painting, we are proud to offer an extensive list of commercial painting, sealants, flooring, and carpentry services to our customers throughout Kansas City. Our vast painting and carpentry experience enables our Kansas City painting company to efficiently and effectively meet each of our customers' unique painting and carpentry needs. If you are looking for capable commercial painting and carpentry contractors in the Kansas City metro, look no further than our award-winning painting company!
How Our Painting Company Serves Kansas City
At Major Painting, we understand the importance of preserving Kansas City's rich history, while simultaneously creating eye-catching, unique spaces for industrial warehouses, commercial buildings, retail stores, event spaces, restaurants, and more! With our attention to detail and expertise built from working on over 15,000 projects in Kansas City, and by focusing on each of our customer's specific needs, our professional painters and tradesmen in Kansas City promise to always deliver the superior craftsmanship and professionalism.
Our Commercial Painting and Carpentry Services
Our painters and carpenters in Kansas City can help take your commercial painting needs to the next level with a fresh, customized look for your commercial or industrial buildings. With over 35 years of experience, our on-staff commercial painters and carpenters have helped create beautiful, organized, and functional spaces to meet each of our client's specific vision and needs.
Our Residential Painting and Carpentry Services for Kansas City Residents
In addition to our commercial services, our on-staff painters and carpenters in Kansas City also complete a number of residential carpentry and painting projects to residents in the Lee's Summit area. Our residential services include exterior and interior painting, wood rot repair, and kitchen cabinet painting. For additional information regarding our residential painting and carpentry services in Kansas City, check out our Residential page.
Why Choose Our Painting Company
At Major Painting, our professional, on-staff painters and carpenters in Kansas City always provide the highest quality of painting and customer service to ensure each project is completed in line with each of our client's needs, goals, and vision. If you are ready to get started on your commercial painting or carpentry project, please don't hesitate to contact our painting company near Kansas City today!
Kansas City Project Highlights
For a better look at our commercial and residential painting and carpentry capabilities, view a couple of projects we have completed in Kansas City!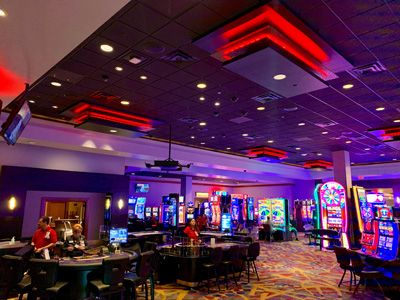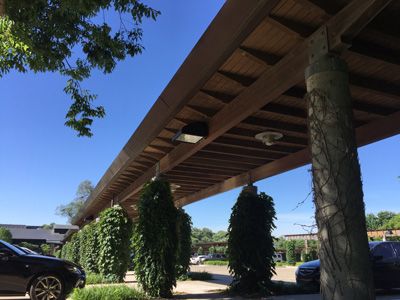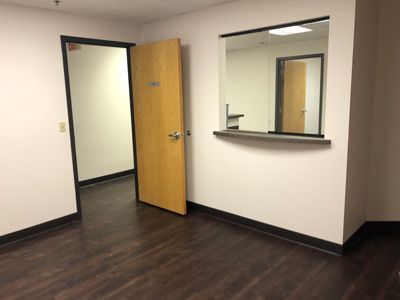 Reviews from Kansas City Customers
"Major Painting is my go to company for any commercial or residential painting needs. I've worked with Chase numerous times in the past and he's always been a pleasure to work with. He's very easy to get ahold of and he'll make sure the job is done right...the first time. Call Major Painting and ask for Chase if you're looking for the best painters in town!"
- Mitchell Dopp
"We needed a doorway installed between the conference room and an office and they did a great job. Their team showed up on time everyday, they cleaned up their jobsite everyday, and we are all pleased with the finished product."
- Will Thomas
Frequently Asked Questions (FAQ)
I have a commercial building and want to repaint the interior. Do you have a per square foot number?
Unfortunately, we do not have a unit rate for painting the interior of your property. Since we are repainting your existing structure, each structure is different and has many different variables to review. The following are just a few of the factors we consider: the condition of the walls, access to the facility, what level the project is on, what type of paint you want, and when you want the project completed. To generate a competitive price, we weigh the variables of the project and conclude how much time and material the project will require to get you the fairest price.